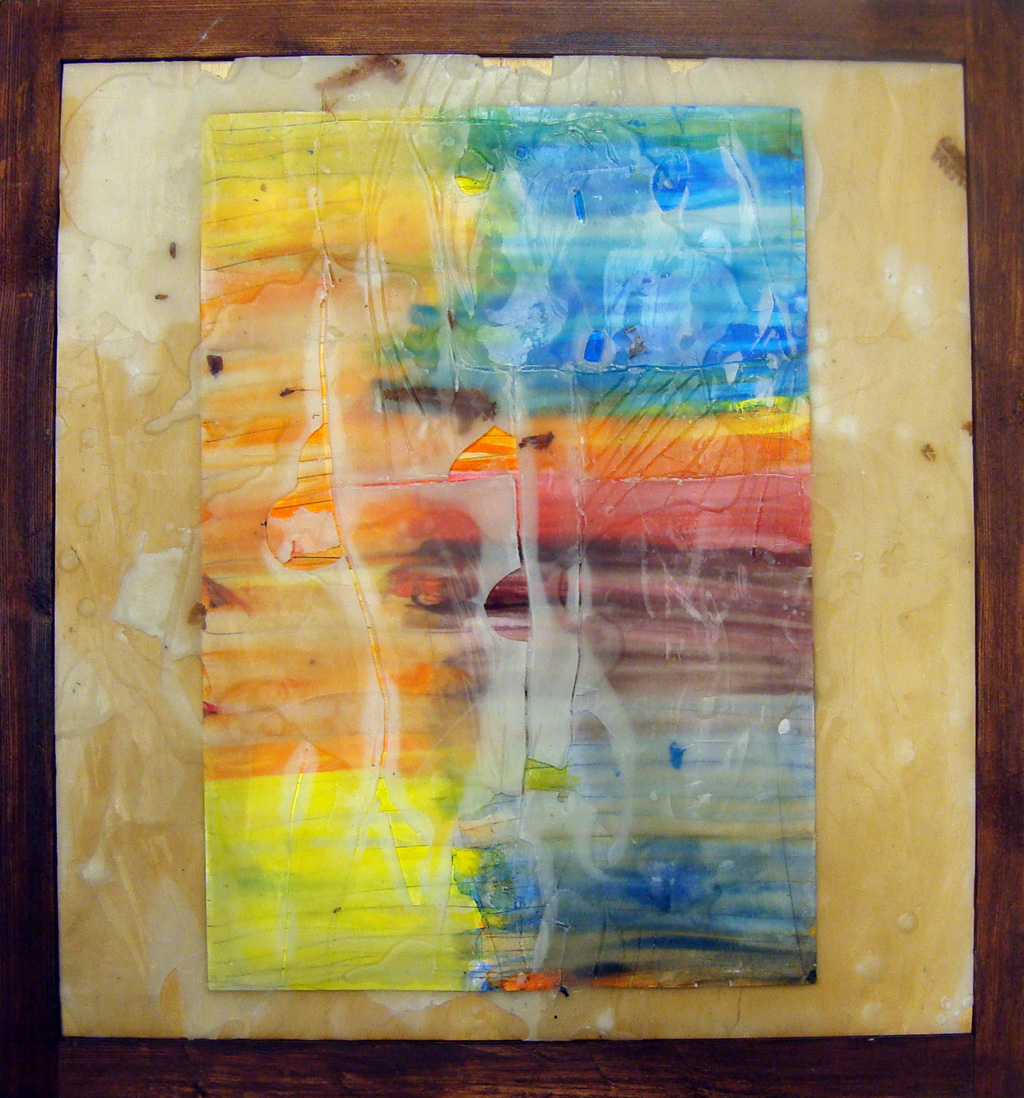 'La donna di cera' (The Wax Woman), Wax on wood, 57 x 61 cm, 2010
Artist: Gianluca Baroncini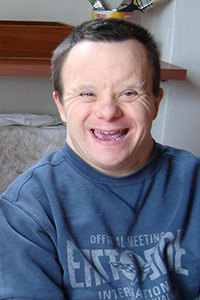 Gianluca Baroncini was born in Bologna on December 20, 1968. He is a member of the Arca Community "L'Arcobaleno" and works in the workshop "La Formica".
He lives with his mother Marta near the community.
In his family with the help of a friend who is a painter he has discovered his passion for painting and drawing which deepens at the Arca using many techniques, however tempera is his favourite.
Also at home and in his free time he loves to paint, especially in his room appointed for his painting. He enjoys working in the garden, playing basketball and watching football and other events on television.
---
Gianluca Baroncini è nato a Bologna il 20 Dicembre del 1968. E' membro della comunità dell'Arca L'Arcobaleno dal 2008 e lavora nel laboratorio "La Formica"; vive con la mamma Marta vicino alla Comunità.
In famiglia con l'aiuto di un'amica pittrice ha scoperto la sua passione per la pittura e il disegno e all'Arca lo approfondisce utilizzando con piacere tutte le tecniche, ma la sua preferita è la tempera. Anche a casa e nel tempo libero ama dipingere, soprattutto nella sua mansarda allestita per la pittura. Gli piace lavorare in giardino, giocare a basket e guardare il calcio e gli spettacoli in televisione.
Contact
L'Arche L'Arcobaleno (Bologna, Italy)