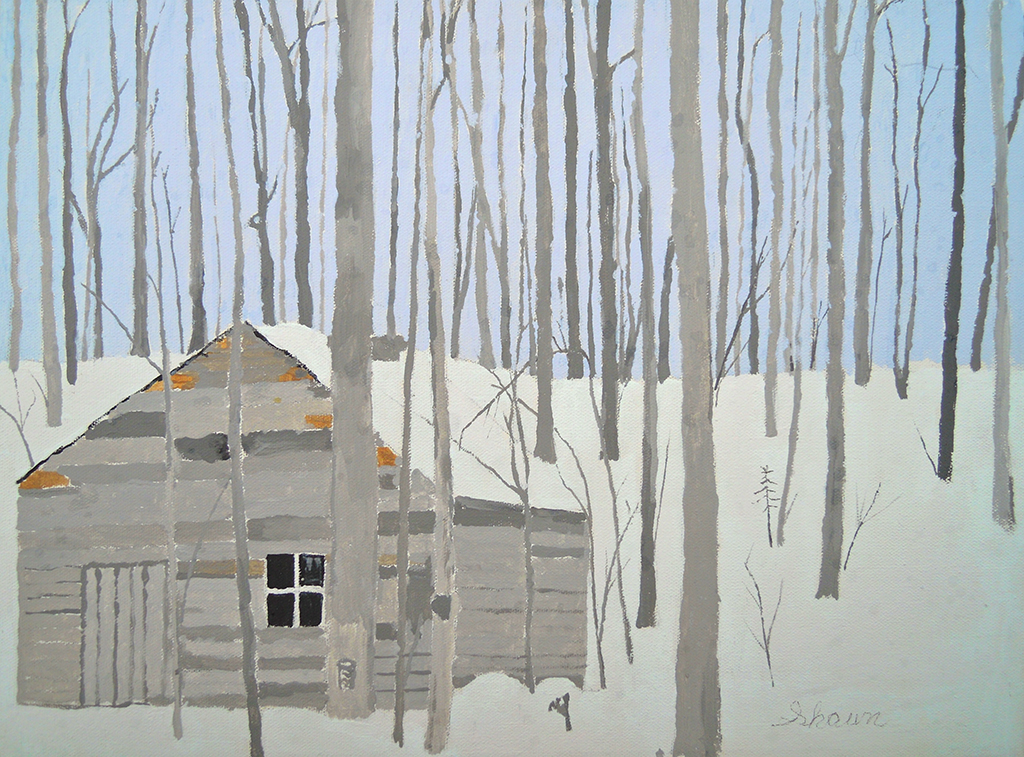 'The Sugar Bush in February', Acrylics on canvas, 12" x 16", 2010
Artist: Shawn Gibson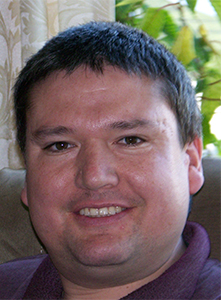 Shawn Gibson has had an interest in painting and drawing for as long as he can remember. He loves nature and his deep interest shows in his drawings and paintings. His particular specialities are trees and weather.
'The Sugar Bush in February' was inspired by a visit to the local maple sugar bush in late winter / early spring. The building is a sugar shack, in which the sap is boiled, often over a wood fire, to turn it into maple syrup. The trees are sugar maples. This artwork has been made into cards which we sell as fundraisers.
Shawn has recently begun to experiment with photography and sculpture. He lives at the McLachlin Street home in L'Arche Arnprior and has been part of the community since 1996.
Contact
L'Arche Arnprior (Arnprior, Canada)