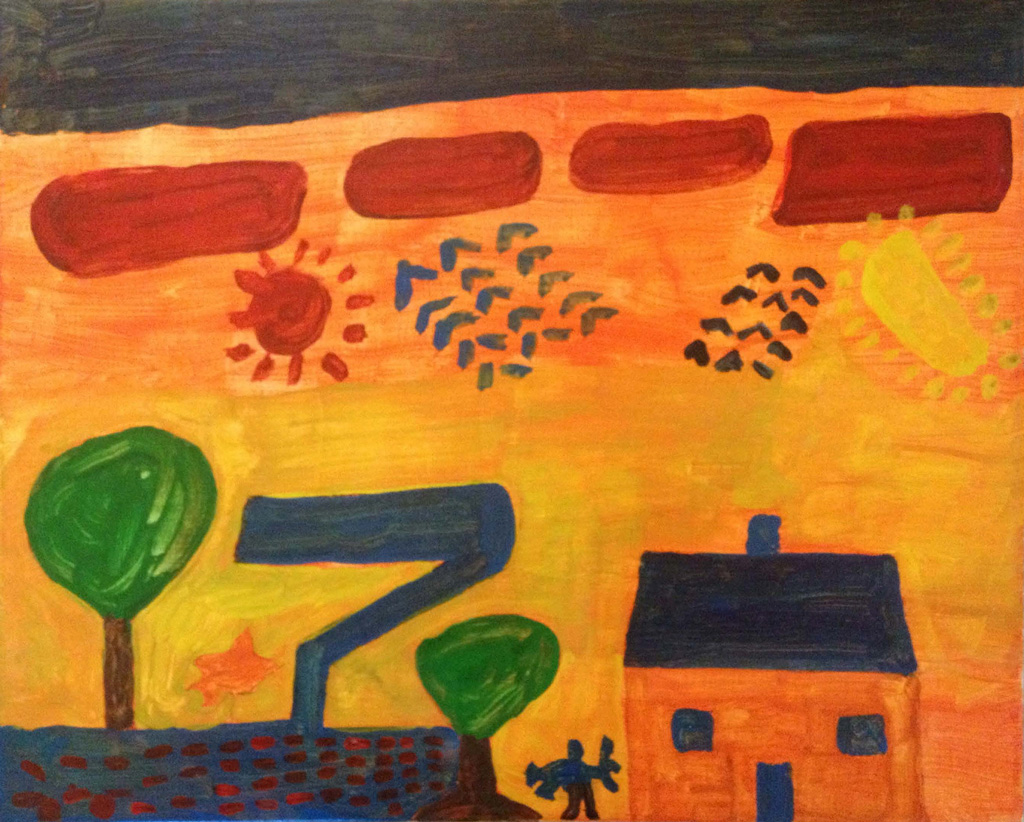 'In the garden', Acrylic on canvas, 40 x 50 cm
Artist: Bernard Ducquerroy
Bernard Ducquerroy was born on February 21, 1951. He lives with his family in Guittre de Chassor, a little village near Jarnac in the Charente region. He has a large garden where he likes going for walks.
For many years he worked at the L'Arche ESAT in Cognac, arriving every morning in his Citroën 2CV, and then later at the wheel of his red Saxo.
Since his sixtieth birthday he has been a member of the group of retirees known as "Gabare" , with whom he enjoys reading, painting, decoupage and making coffee.
Bernard is crazy about fishing and he even knows how to cook fish.
His favourite actor is Louis de Funès.
Bernard tends to be serious, but when he gets the giggles, no one can resist joining in.
Contact
L'Arche Cognac (Chateaubernard, France)