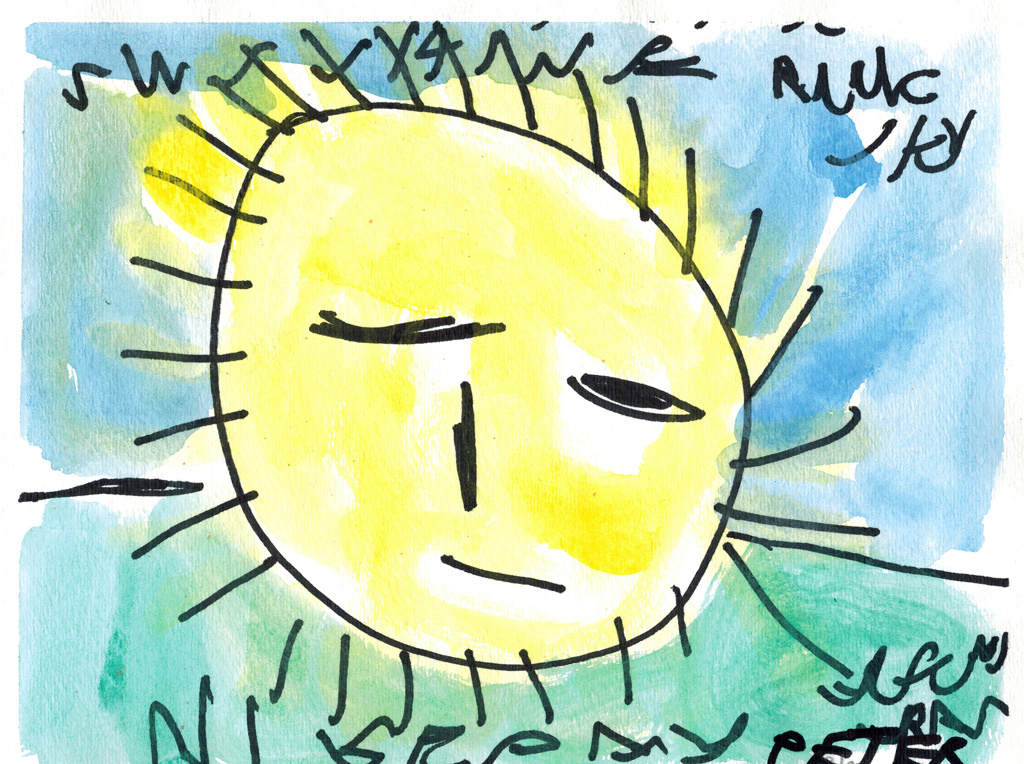 'Sky', Water colour on paper, 7"x 9" (17.8×22.9 cm), 2012
Artist: Peter Ogrodnik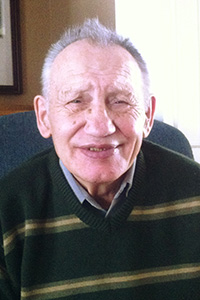 Peter Ogrodnik is like his pictures – creative, exquisite, and unique. Like all art work at his table he too can't be described in words. A humble but wise man, Peter is a great gift to L'Arche and a wonderful teacher.
One of the great benefits he brings to L'Arche is his ability to sing. His love for country music will be greatly shared if you attend our Potlucks, Worships, Music Club, Hootnights, etc. With his amazing ability to communicate through music Peter has built many friendships.
Other interests are trips,  rock and paper collections, and trains. Peter was raised in Sudbury and lived most of his life (for 58 years) in an institution in Orillia.  Peter came to his new home, Bethany,  on July 18th, 2008.
Currently 72, Peter lives at Bethany with Jin, Paul and Karen.
Contact
L'Arche London  (London, Ont., Canada)